So it's been a while since I last posted but I've been working on grabbing some goodies for giveaways, buying new books, and watching the FIFA World Cup! Haha
So, this post is just a round up of everything I bought in this month of June.
Summary:

BY 2035 THE RICH have gotten richer, the poor have gotten poorer, and kidnapping has become a major growth industry in the United States. The children of privilege live in secure, gated communities and are escorted to and from school by armed guards.

But the security around Charity Meyers has broken down. On New Year's morning, she wakes and finds herself alone, strapped to a stretcher, in an ambulance that's not moving. She is amazingly calm - kids in her neighborhood have been well trained in kidnapping protocol. If this were a normal kidnapping, Charity would be fine. But as the hours of her imprisonment tick by, Charity realizes there is nothing normal about what's going on here. No training could prepare her for what her kidnappers really want . . . and worse, for who they turn out to be.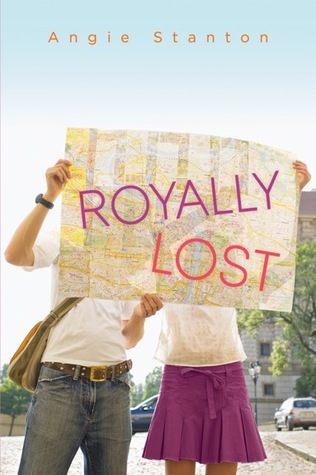 Royally Lost by Angie Stanton
Summary:
Dragged on a family trip to Europe's ancient cities, Becca wants nothing more than to go home. Trapped with her emotionally distant father, over-eager stepmother, and a brother who only wants to hook up with European hotties, Becca is miserable. That is until she meets Nikolai, a guy as mysterious as he is handsome. And she unknowingly finds herself with a runaway prince.
Nikolai has everything a guy could ask for-he's crown prince, heir to the throne, and girls adore him. But the one thing he doesn't have...is freedom. Staging a coup, he flees his kingdom and goes undercover on his own European tour.
When Nikolai and Becca meet, it's their differences that draw them together. Sparks fly as they share a whirlwind of adventures, all the while dodging his royal guard. But Becca's family vacation ends in a matter of days. Will Nikolai and Becca be forced to say goodbye forever, will his destiny catch up to him, or will they change history forever?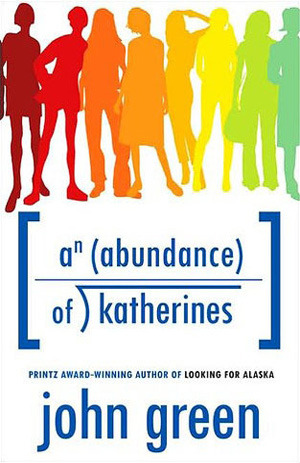 An Abundance of Katherines by John Green
*Now I've already read this one I just wanted to add it to my collection*
Summary:
Katherine V thought boys were gross
Katherine X just wanted to be friends
Katherine XVIII dumped him in an e-mail
K-19 broke his heart
When it comes to relationships, Colin Singleton's type happens to be girls named Katherine. And when it comes to girls named Katherine, Colin is always getting dumped. Nineteen times, to be exact.
On a road trip miles from home, this anagram-happy, washed-up child prodigy has ten thousand dollars in his pocket, a bloodthirsty feral hog on his trail, and an overweight, Judge Judy-loving best friend riding shotgun--but no Katherines. Colin is on a mission to prove The Theorem of Underlying Katherine Predictability, which he hopes will predict the future of any relationship, avenge Dumpees everywhere, and finally win him the girl. Love, friendship, and a dead Austro-Hungarian archduke add up to surprising and heart-changing conclusions in this ingeniously layered comic novel about reinventing oneself.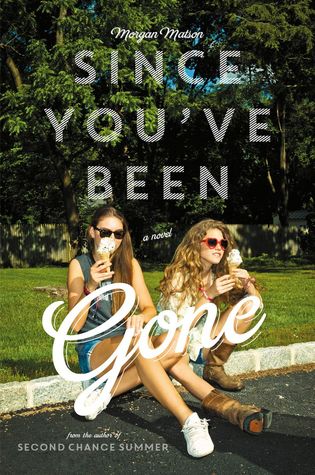 Since You've Been Gone by Morgan Matson
Summary:
The Pre-Sloane Emily didn't go to parties, she barely talked to guys, she didn't do anything crazy. Enter Sloane, social tornado and the best kind of best friend—the one who yanks you out of your shell.But right before what should have been an epic summer, Sloane just... disappears. No note. No calls. No texts. No Sloane. There's just a random to-do list. On it, thirteen Sloane-selected-definitely-bizarre-tasks that Emily would never try... unless they could lead back to her best friend. Apple Picking at Night? Ok, easy enough.Dance until Dawn? Sure. Why not? Kiss a Stranger? Wait... what?

Getting through Sloane's list would mean a lot of firsts. But Emily has this whole unexpected summer ahead of her, and the help of Frank Porter (totally unexpected) to check things off. Who knows what she'll find?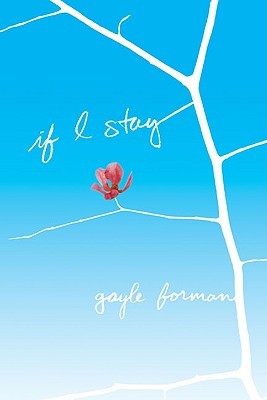 If I Stay by Gayle Forman
Summary:
Choices. Seventeen-year-old Mia is faced with some tough ones: Stay true to her first love—music—even if it means losing her boyfriend and leaving her family and friends behind?

Then one February morning Mia goes for a drive with her family, and in an instant, everything changes. Suddenly, all the choices are gone, except one. And it's the only one that matters.

If I Stay is a heartachingly beautiful book about the power of love, the true meaning of family, and the choices we all make.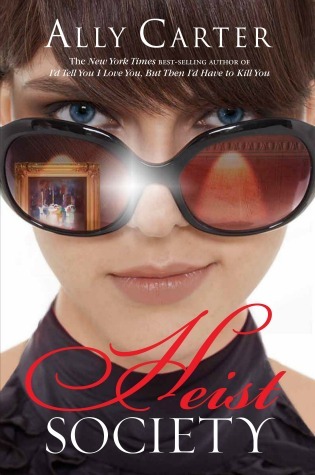 Heist Society by Ally Carter
Summary:
When Katarina Bishop was three, her parents took her on a trip to the Louvre…to case it. For her seventh birthday, Katarina and her Uncle Eddie traveled to Austria…to steal the crown jewels. When Kat turned fifteen, she planned a con of her own—scamming her way into the best boarding school in the country, determined to leave the family business behind. Unfortunately, leaving "the life" for a normal life proves harder than she'd expected.

Soon, Kat's friend and former co-conspirator, Hale, appears out of nowhere to bring Kat back into the world she tried so hard to escape. But he has a good reason: a powerful mobster has been robbed of his priceless art collection and wants to retrieve it. Only a master thief could have pulled this job, and Kat's father isn't just on the suspect list, he is the list. Caught between Interpol and a far more deadly enemy, Kat's dad needs her help.

For Kat, there is only one solution: track down the paintings and steal them back. So what if it's a spectacularly impossible job? She's got two weeks, a teenage crew, and hopefully just enough talent to pull off the biggest heist in her family's history--and, with any luck, steal her life back along the way.
So those being just some of the books I bought I thought I'd offer some suggestions! A bit of the "if you like this than try that" so here we go!
Since You've Been Gone by Morgan Matson
An Abundance of Katherines by John Green
Royally Lost by Angie Stanton
The Cupcake Queen by Heather Hepler
If I Stay by Gayle Forman
try other contemporary reads such as...
Maybe One Day by Melissa Kantor
The Truth About Forever by Sarah Dessen
Saving Zoe by Alyson Noel
The Art of Lainey by Paula Stokes
To All the Boys I've Loved Before by Jenny Han